Helping Clients Move Forward & to
Break Away from Financial Crisis
At Brown Law Firm of Tulsa, bankruptcy attorney services are a specialty. Call (918) 585-9500 for more information and to schedule a free case evaluation.
When you are overwhelmed with debt and other financial obligations, it may seem like you have nowhere to turn, and no one who can help. But you can count on us at Brown Law Firm to help get you out of debt and move past this stressful time.
Learn More
Client-Centered Approach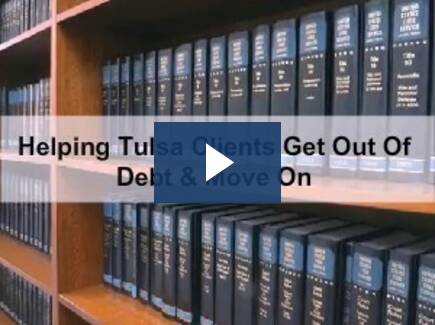 Because we have accumulated so many years of experience in the Tulsa area, we have a fine-tuned process of giving each client personalized attention. We understand that each client and each situation is different. We use our years of experience to develop the case to suit your specific needs. There is no "one size fits all" when it comes to helping our clients. In tough economic times, the rate of bankruptcy increases and the laws are constantly changing. We keep up with changes in the requirements to better serve you. Not only do our clients benefit from the thousands of cases we have handled over the last 15 years, they also benefit from our free case evaluation. We know you are in financial distress and understand that budgetary concerns may keep you from seeking legal help. We take away that fear and, once we decide to take your case, we offer special payment plans to help make it more manageable. Call to find out more about these payment plans.
Why Choose Brown Law Firm?
We take the time to understand your financial situation and are not judgmental about how you got there. We understand people just need to know there is a light at the end of the tunnel, that there can be a fresh start. We're here to let you know that everything will be all right.